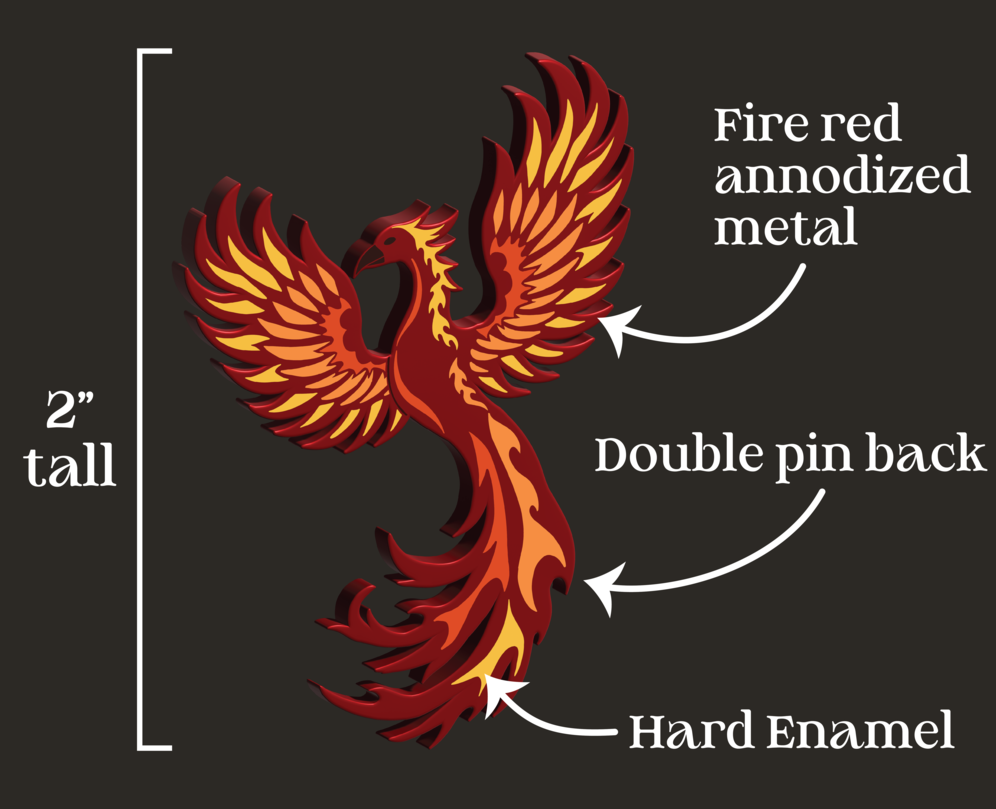 Description
Shipping Info
The ultimate accessory for all magical creature enthusiasts - the Phoenix Pin showcases the beauty and majesty of the legendary Phoenix.
Pin Specs - 
2" Tall
Fire Red Annodized Metal
Hard Enamel
Double Pin Back
This pin is a symbol of courage, rebirth, and the unbreakable spirit of the magical world. Whether you're a die-hard fan or simply love collecting beautiful things, this Phoenix pin is the perfect addition to your collection. Add a touch of magic to your Magical Creatures box today for an exclusive Subscriber Only price + Free Shipping!
Free US Shipping on Shop Item orders over $100!


International Shipping rates vary, please see checkout for details
Free US Shipping Over $100
World-Wide Shipping Offered